Events & On Site
Massage can be a welcome and refreshing addition to any of the events you might be planning to hold. Tell me what you have in mind and I would do my best to accommodate it. I am available for Events and On Site Massage and I am willing to travel.
Yoga retreats
Birthdays and pamper parties
Festivals
Exhibitions
On Site Massage
Weddings
On Site Massage – Creating a sanctuary of calm in your place of work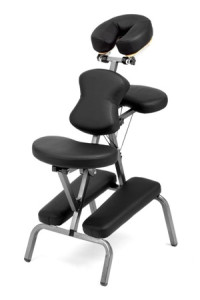 I provide On Site Chair Massage creating a relaxing space in offices around Bristol. I aim to reduce stress in your workplace and promote overall company wellbeing. Headaches, back, neck and shoulder pain are very common and can leave you feeling in a state of constant unrest and discomfort. Massage will leave you feeling invigorated, refreshed and energised. It can allow space in your working day to de-stress and recharge mind and body .
Treatments on back, neck, arms and head are oil free, given over clothes on a specially designed massage chair. The treatments can vary in length to suit your needs lasting 10, 15, 20 or 30 minutes per person. There is a minimum call out of 3 hours for workplace massage bookings. You could benefit from On Site Massage and include it as part of the following:
A one off event such as an employee fun day
Reward or morale booster
Product launches
Corporate events
Brainstorming session
Benefits
Onsite massage might help by:
Raising health awareness and promoting wellbeing in the workplace
Helping to reduce RSI (Repetitive Strain Injury)
Helping to relax, reduce tension and relieve aches and pains
Helping to alleviate symptoms of stress, such as headaches and eye strain
Recognizing and rewarding employees
Boosting morale and motivation