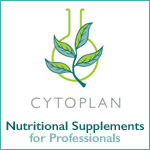 I have an affiliate account with Cytoplan Nutritional Supplements.
I can offer you this link for a 35% discount off towards your first order of very good quality supplements. Your account will be  automatically linked to mine for a further 10% discount on future orders.
If you already have an account with them and you would like to have a 10% discount on your orders please contact me.