Cupping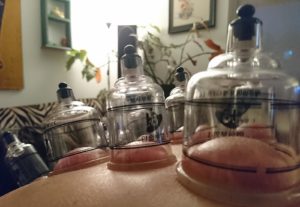 Cupping therapy is a Traditional Chinese Medicine (TCM) technique that has been used for thousands of years as a highly effective treatment for a variety of conditions, including musculoskeletal complaints.
Cupping is a therapy in which a jar is attached to the skin's surface through creating a suction effect.
Cupping is said to increase blood circulation, relive pain, remove toxins from the body and activate the immune system. The cupping suction creates a negative pressure in the cup, which cause the soft tissue within the border of the cup to get sucked into the cup.
Please call me on 07525 758 969 or contact me now via this website for further details and discuss your requirements.